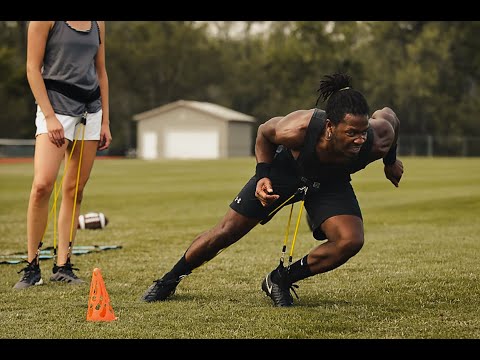 WearBands™ for Sports Training
More Muscle Engagement
More Neuromuscular Stimulation
More Results
What does it do?
WearBands' no-mass, no-impact dynamic variable resistance reaches and activates far more muscles over a longer period of time during any sports-specific workout, delivering the most productive workout possible...anywhere. Increase functional strength and endurance.
WearBands stimulates the neuromuscular system in real time during full-speed movement, creating neuromuscular feedback that improves quickness, balance, coordination and technique.
At-home, outdoors, in the gym, traveling, anywhere, if you want to know that you are getting the most results possible from any workout, all you need to do is add WearBands!
The WearBands™ Advantage and Value.
In the crowded world of sports training accessories, there has never been one simple tool, which you can easily add to absolutely any workout to substantially increase the results...until now. Used by itself, or in conjunction with any other training equipment, you will get more results than you would have gotten without them....period.
Since they amplify the results of virtually any kind of workout (speed, agility, plyometric, strength), you will put on your WearBands all the time to do whatever you happen to be doing, and receive the added benefits.
WearBands™ is fully customizable for any age, size and fitness level. Three or five lower-body resistance levels are included (2 additional levels come with the upper-body system) to challenge anyone doing anything and you will never plateau!
Wearbands™ Delivers Far More Results Than are Possible Without them...Period.
Your functional resistance workouts should not be limited by the limitations of your resistance equipment. Your functional resistance should not slow you down. To perform at full speed, you should be able to resistance train at full speed, with no restrictions of movement. WearBands, for the first time, makes that possible.
If you are interested in learning more about WearBands™' advantages for sport-specific training, please choose from the options to below.